Clinique bohler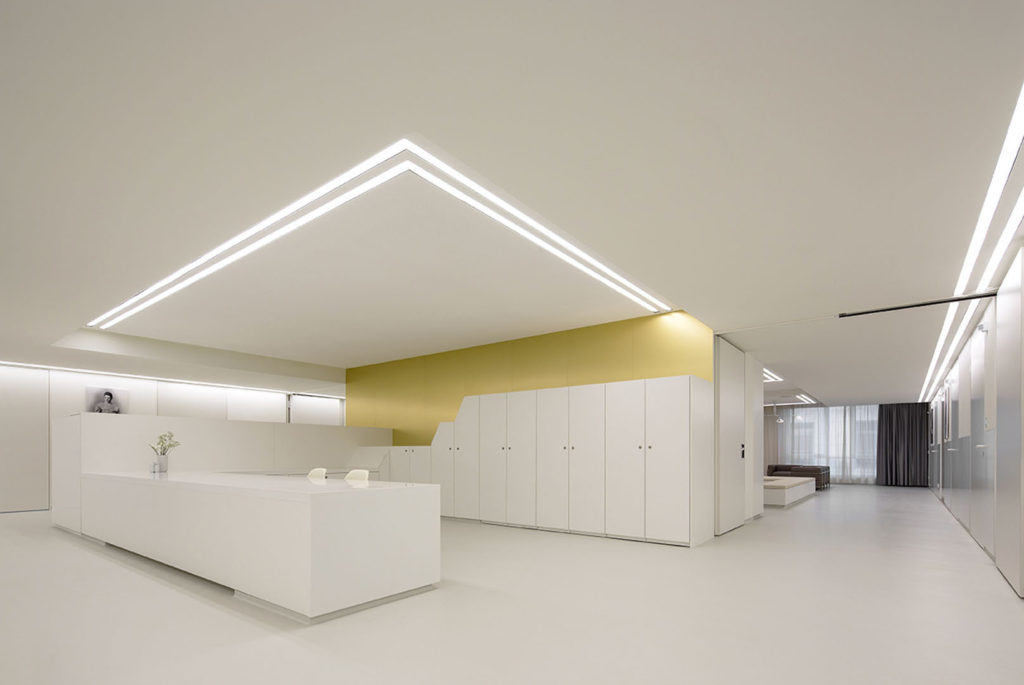 L'hôpital Kirchberg et de la Clinique Bohler se dotent un nouveau annexe. Pour la maternité au 3ème étage de cet annexe, la Clinique Bohler a organisé un concours restreint avec un bureau d'architecte de Paris et deux bureaux Luxembourgeois, dont l'atelier d'architecture dagli a été retenu avec le concept « belle époque ».
The SALON as a central space of encounters: SEEING AND BEING SEEN.
Qu'il s'agisse d'un hôtel avec offre de soins, d'une clinique privée d'une qualité hôtelière de haut standing ou finalement d'une clinique publique avec notion d'hôtel hospitalier : La tendance manifeste le modèle d'hôpital de demain qui nécessite un personnel soignant qualifié autant que des spécialistes en hôtellerie, des médecins disponibles 24/24 et surtout une ambiance hôtelière de haute qualité : le patient devient de plus en plus un client et attend toujours plus des hôpitaux.
GRADIENTS as stylistic means: blending hard edges.
The GRADIENTS are a result of intense research on architectural theory, especially Schinkel and neo-classicism and gothic. A recurring feature that is used throughout all epochs is the creation of depth through arrangement and offset of different layers, i.e. doors of gothic cathedrals. This design pattern is used to design the interior spaces with soft and subtle transitions and to accentuate spaces.
The GRADIENTS are an expression to depart from the purity of minimalism.
Minimalism, OFF-WHITE, functionality.
The organization of the rooms follows the principle of "Healthcare Hospitality" with the practice of "rooming in": mom and dad share the same room and have the opportunity to stay together with their baby.
The rooms offer the same functions as a hotel suite, such as a dressing room, a kitchenette, a dining area, and a cozy "living-room" for the relaxation of both. The rooms are designed in OFF-WHITE as a neutral warm color with a touch of gold.