Domaine Alice Hartmann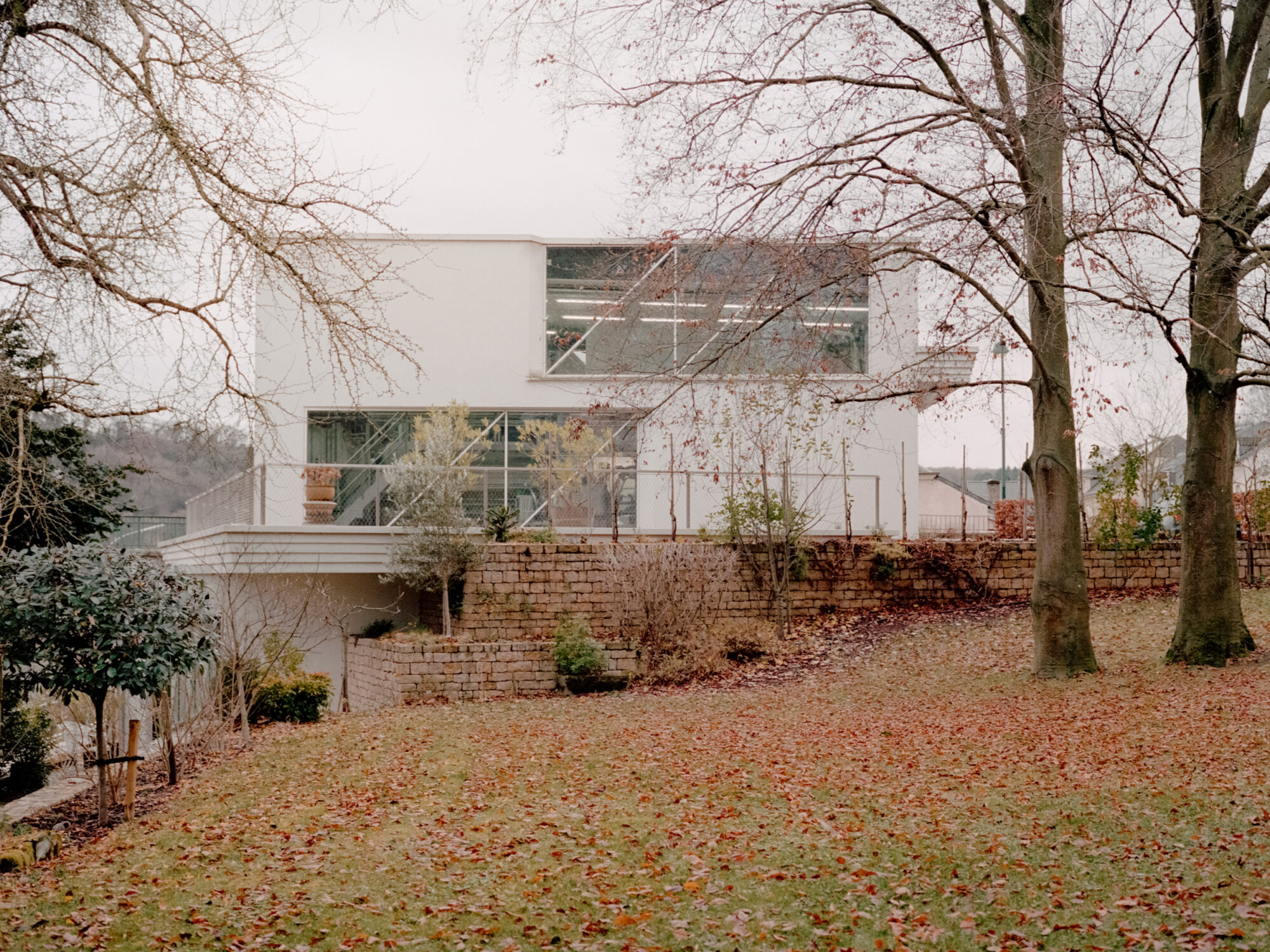 | | |
| --- | --- |
| Typologie | Winery |
| Lieu | Wormeldange, LU |
| SCB | 1.200 m2 |
| Volume | 5.300 m3 |
| Durée du projet | 2011-2013 |
| Photographe | Simone Bossi |
The winery Alice Hartmann plans to build production and visitors' facilities on their estate in Wormeldange. As a result of extensive international success crowned by awards like the "best of Riesling 2010" and several gold medals, the winery has decided to expand and modernize its facilities.
The estate lies in a very exposed location next to the bridge across the Mosel River, the border between Luxembourg and Germany. The new facilities are built next to the historic Mansion with its subterranean vaulted cellars, and the historic garden in between. The wine center is composed of three floors, one above ground plus two partially buried in the terrain. The top floor at the level of the main street houses the wine presses, the intermediate level hosts a visitor center and the vaulted exhibition space with its oak barrels. The lower floor hosts space for wine tanks, bottling process and storage.
La façade de l'annexe est conçue en gardant un aspect horizontal, les volumes sont divisés en plusieurs couches qui arrivent à s'intégrer délicatement dans la pente du terrain naturel. Les matériaux de la façade sont la pierre naturelle en format horizontale et teinte gris clair et beige, une pierre régionale qui se trouve partout en long de la Moselle, et des voiles en métal déployé blancs, qui couvrent subtilement les ouvertures et accentuent certains zones du volume.
La réception des nouveaux lieux de production est prévue pour fin 2012.