Ell
| | |
| --- | --- |
| Typologie | habitation |
| Lieu | Ell, LU |
| SCB | 1.100 m² |
| Volume | 3.500 m³ |
| Budget | 2.2 million € |
| Durée du projet | 2016 |
| Artiste 3d | architecture2brain, Berlin |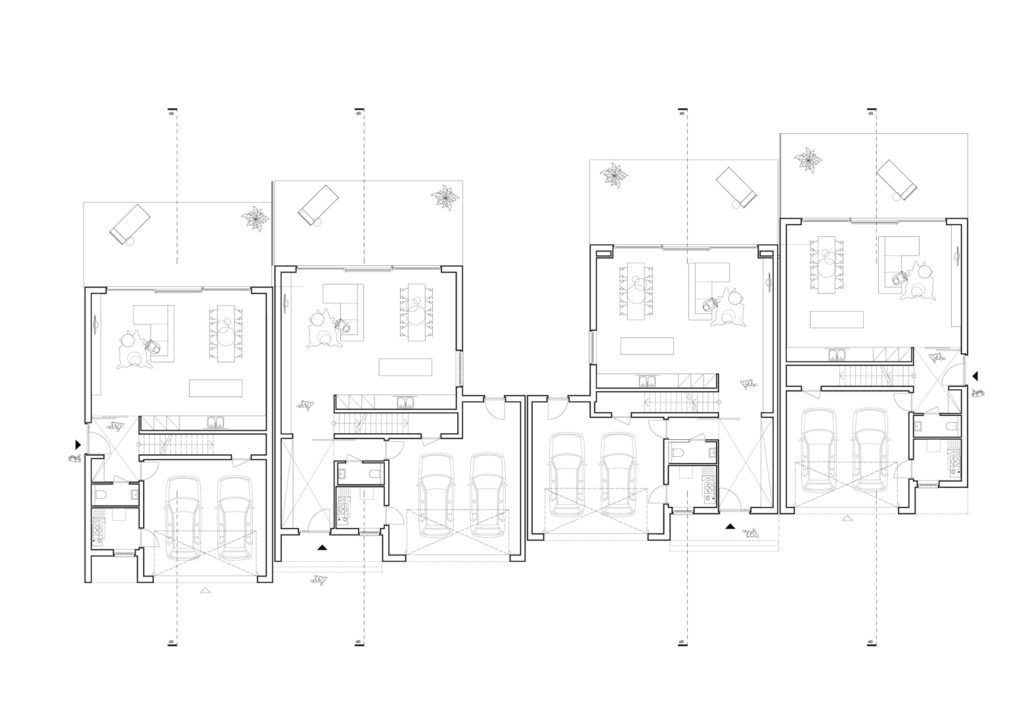 The project consists of the division of a plot of land into 4 plots for single family houses in the commune of Ell. Since there is very little built environment in the surroundings, we wanted to interpret the densification of the municipality in a joyful and elegant way while maintaining a density appropriate to the growth of the municipality.
The volumes of the Houses are sensibly grouped while keeping a subtle interplay of shifting volumes both in depth and height. The volumes are arranged and layered in several gradients which are also used to transcend the slope of the Road into the buildings.
For this project, we played with window bays that rise above the flat roofs and offer interesting impressions of the interior spaces through their height and brightness.
The result is a set of sensitive and graceful shapes and shades, highlighting the site and the comfort of contemporary living.