golf
dagli atelier d'architecture + residential project in Senningerberg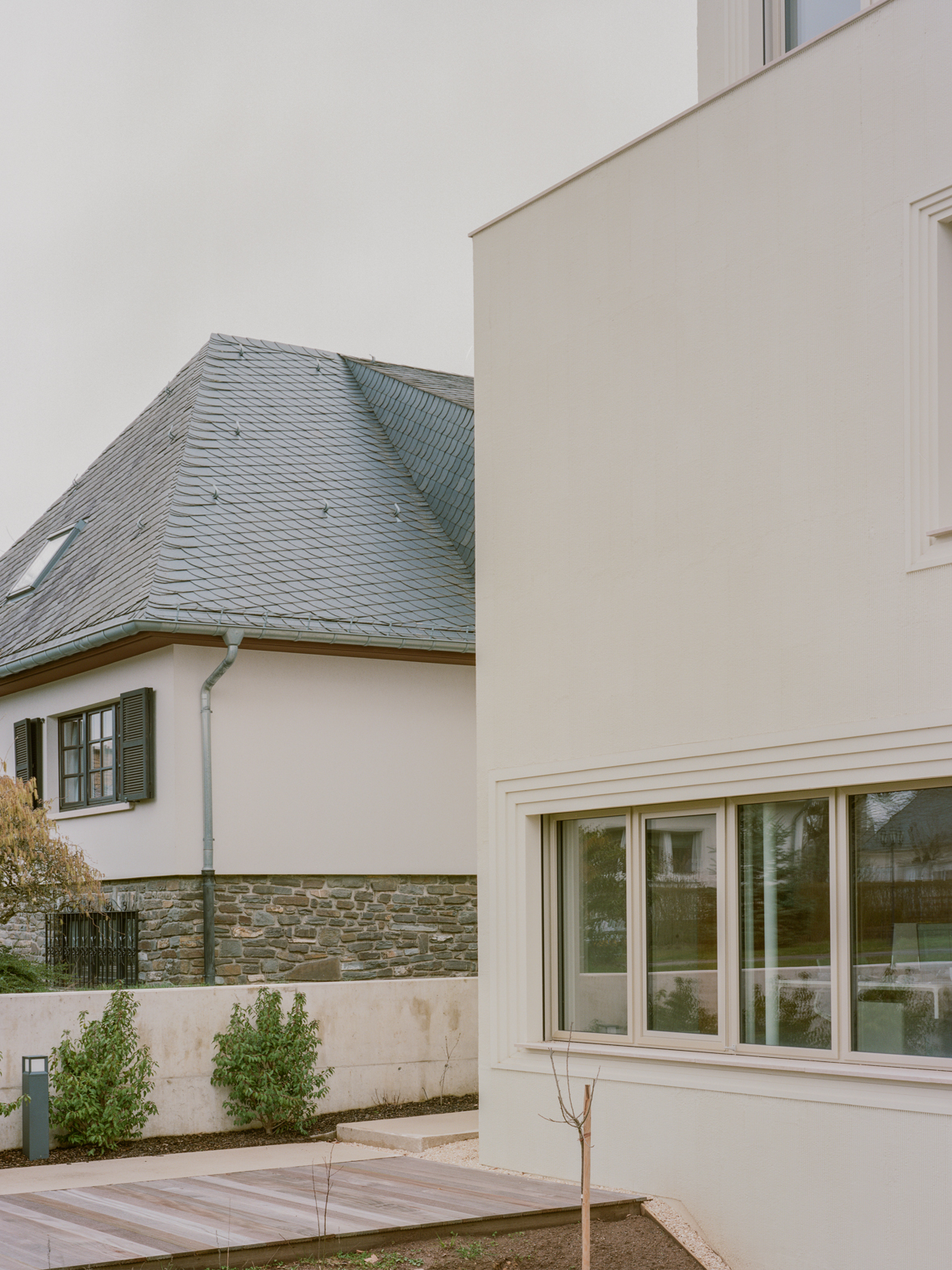 project period: 2018-2020
interior: ATO interior design
landscape design: Gillen
photography: Lorenzo Zandri
This project, which is very special for us, consists of our own design studio and 5 apartments. In the conception of the project, we wished to reflect our own architectural language and as much as
possible to share this experience with our visitors. The ground floor has an open plan and spatiality that allows as much light as possible. The relationship with the backyard contributes to the refreshing and
peaceful working environment. The brut materials and curved details make the interior space unique, while the vertical texture of the facade is in harmony with the openings ornamented with dagli frames.