masion barnich
single family house in Mondercange
client: client privé
project period: 2020-2022
construction firm: Soludec SA.
landscape design: Gillen
photography: Lorenzo Zandri
The project is located in Mondercange, a quiet neighborhood with a predominance of single houses. The street where the project is located, has very calm and straight facades, while the selected brick material
is intended to refer to the neighboring houses and to blend in a common language, a unique design language has been captured with the knicks and angles created in the volume of the project.

While this language is kept more modest on the front facade, the facade opening to the garden is designed to receive more sunlight and to comprehend the garden with large knicks.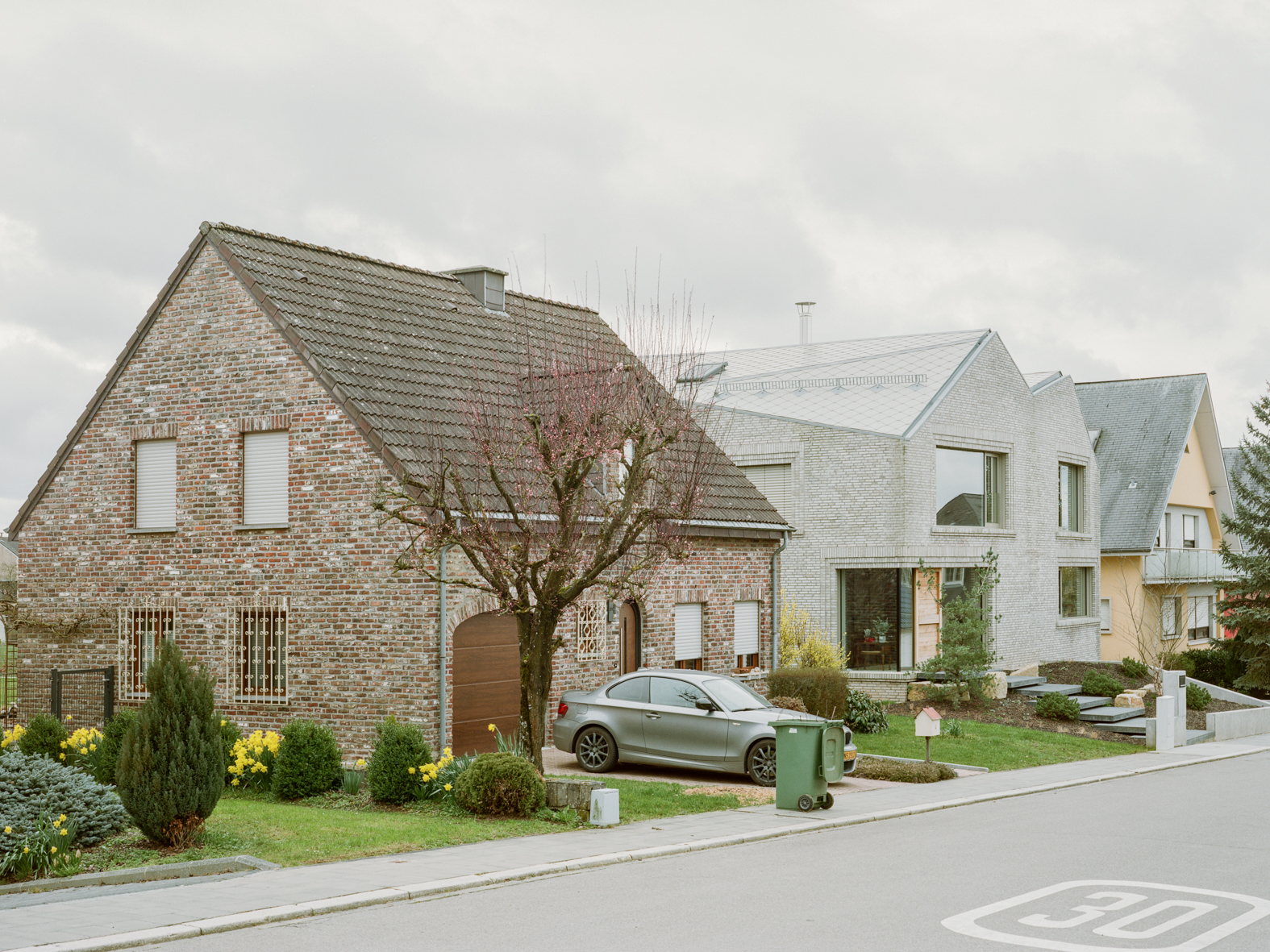 In the interior plan, it was desired to perceive all the knicks and angles in the form of volumes. Therefore, a very free and spacious plan welcomes us on the ground floor, there is almost no separation between
the functions, and a very transitional and open living space is desired.