Bridel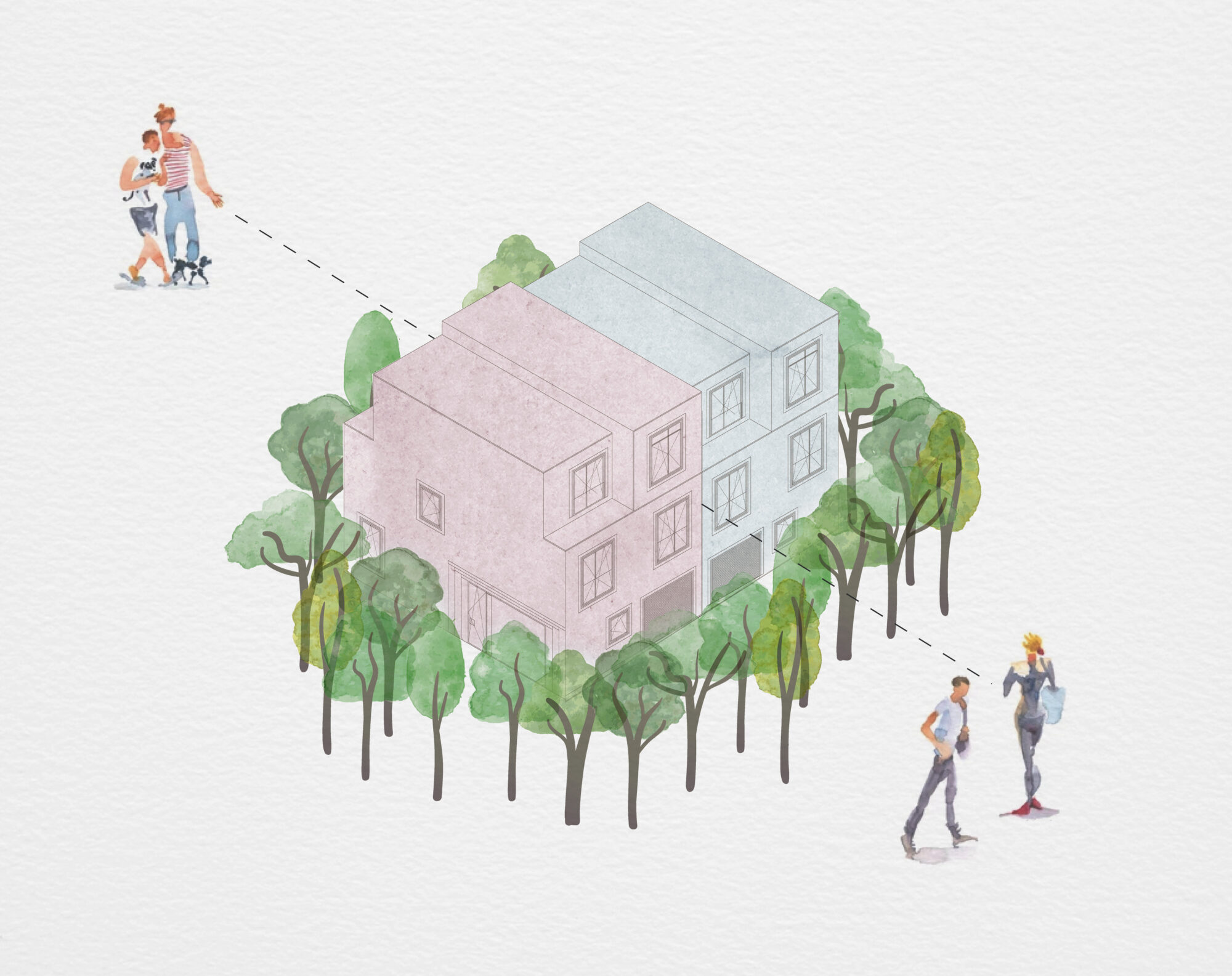 | | |
| --- | --- |
| Type | Residential |
| Location | Bridel |
| Gross Floor Area | 350 m2 |
| Volume | 630 m3 |
| Project Period | 2019-2022 |
| Visualizations | Atelier Dagli |
The project is located in Bridel, a desirable green suburb, surrounded by beautiful forests such as Biergerkräeiz and Bambesch, and just 15 minutes by car from Luxembourg City Centre. This niche town has attracted many residents due to its unique and useful location. The surrounding area has a deep connection to nature providing the residents with a healthy balance between city working and peaceful country living.
The project is very well connected to the sister town of Kopstal and is ideally located just 10 minutes from Beggen, Walferdange and Strassen – where a wide variety of grocery stores and shops are available. The area also links to the motorway in the direction of Strassen just 5 minutes away.

The importance of nature was a huge factor in the concept of this project due to the two surrounding forests. Creating living spaces that respond to nature and the environment helps to generate intimate, warm interior spaces. The strong connection between the building and the environment gives the residents a feeling of escape from modern life. The sensitively designed facade allows for maximum experience and connection to the beauty outside and internally fills the spaces with incredible light. The season changes from winter to summer also help to give this residence a sense of evolution throughout the year.