Belle Epoque / Clinique Bohler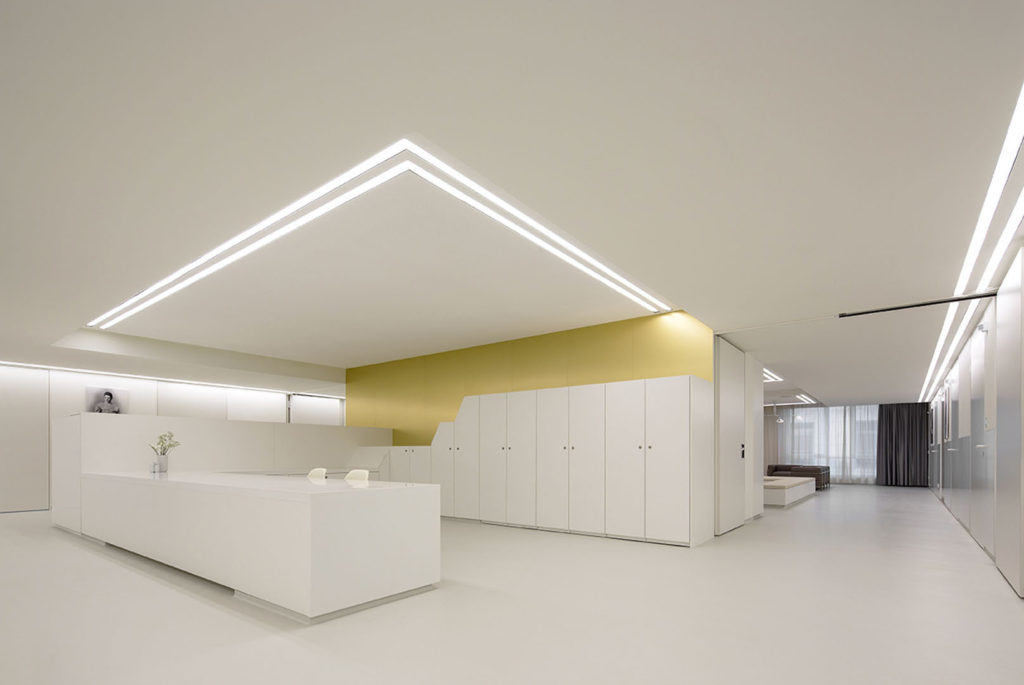 | | |
| --- | --- |
| Type | healthcare, maternity wards |
| Location | Luxembourg, LU |
| Gross floor area | 4.000 m², maternity wards 1.000 m² |
| Volume | 3.500 m³ |
| Budget | 15 million €, maternity wards 2,5 million € |
| Project period | 2013-2016 |
| Photographer | Felix Krumbholz, Frankfurt |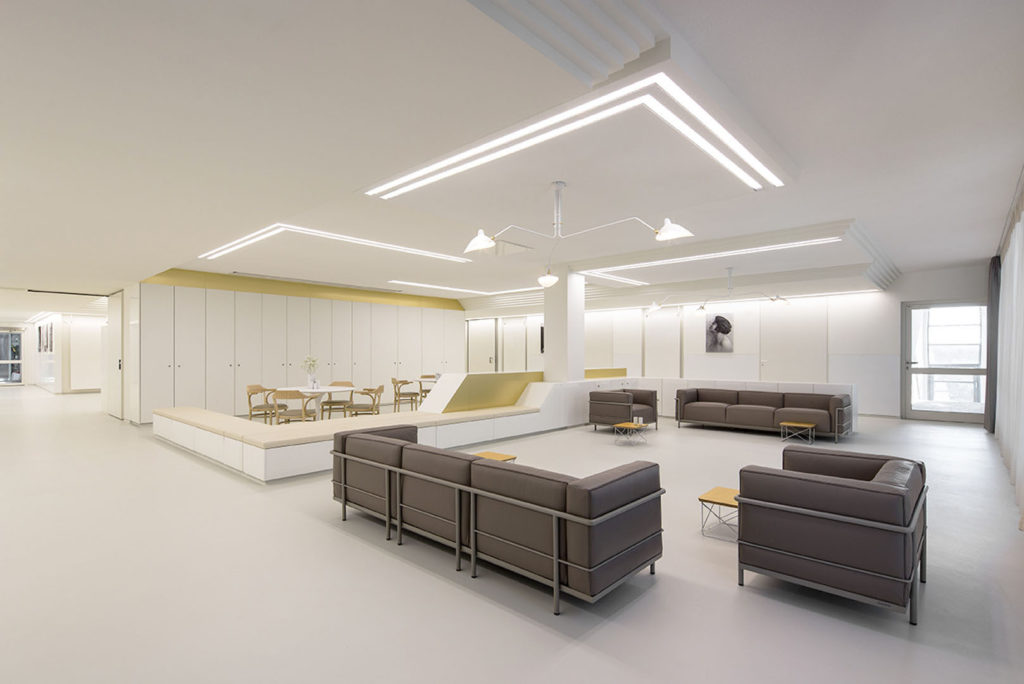 Belle Epoque proposes a maternity ward inspired by the spirit of a Grand Hotel with the sensuality of the "Belle Epoque". This scheme is used, discarded and reinterpreted just as the Grand Hotels did with European palace architecture.
The salon as a central space of encounters: seeing and being seen. Unusual for a hospital, the rooms are not arranged along one or several corridors. Instead, they form a "salon" in their middle, a spacy shared area that reflects the atmosphere of a lofty lobby of a Grand Hotel.
Gradients as stylistic means: blending hard edges. The gradients are a result of intense research on architectural theory, especially Schinkel and neo-classicism and gothic. A recurring feature that is used throughout all epochs is the creation of depth through arrangement and offset of different layers, i.e. doors of gothic cathedrals. This design pattern is used to design the interior spaces with soft and subtle transitions and to accentuate spaces. The gradients are an expression to depart from the purity of minimalism.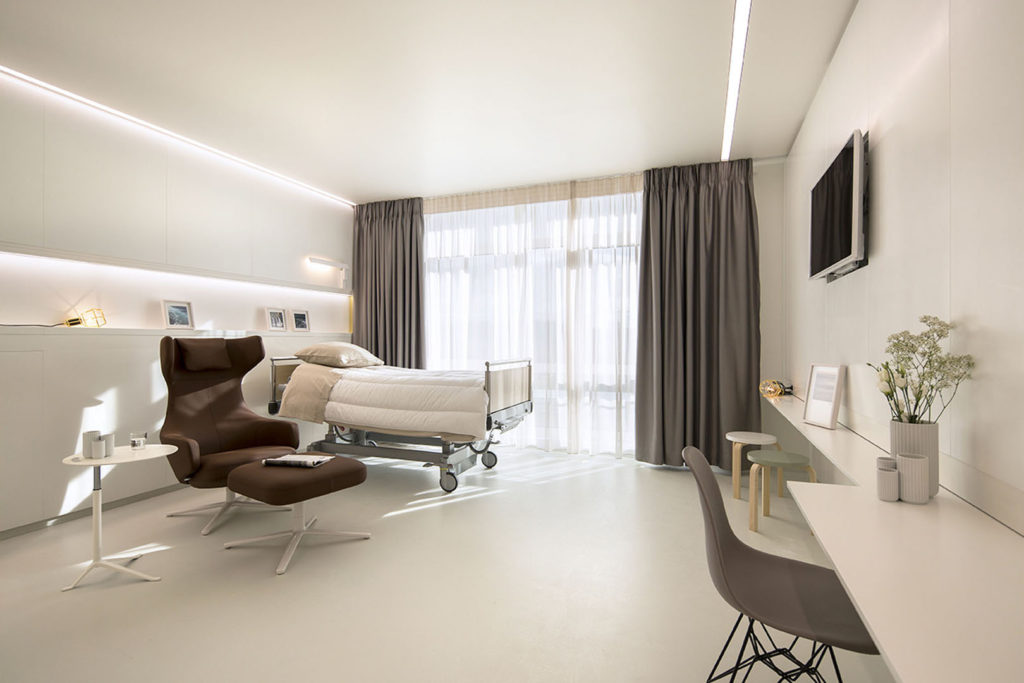 Minimalism, off-white, and functionality: The organization of the rooms follows the principle of "Healthcare Hospitality" with the practice of "rooming in": mom and dad share the same room and have the opportunity to stay together with their baby. The rooms offer the same functions as a hotel suite, such as a dressing room, a kitchenette, a dining area, and a cozy "living-room" for the relaxation of both. The rooms are designed in off-white as a neutral warm color with a touch of gold.