Domaine Alice Hartmann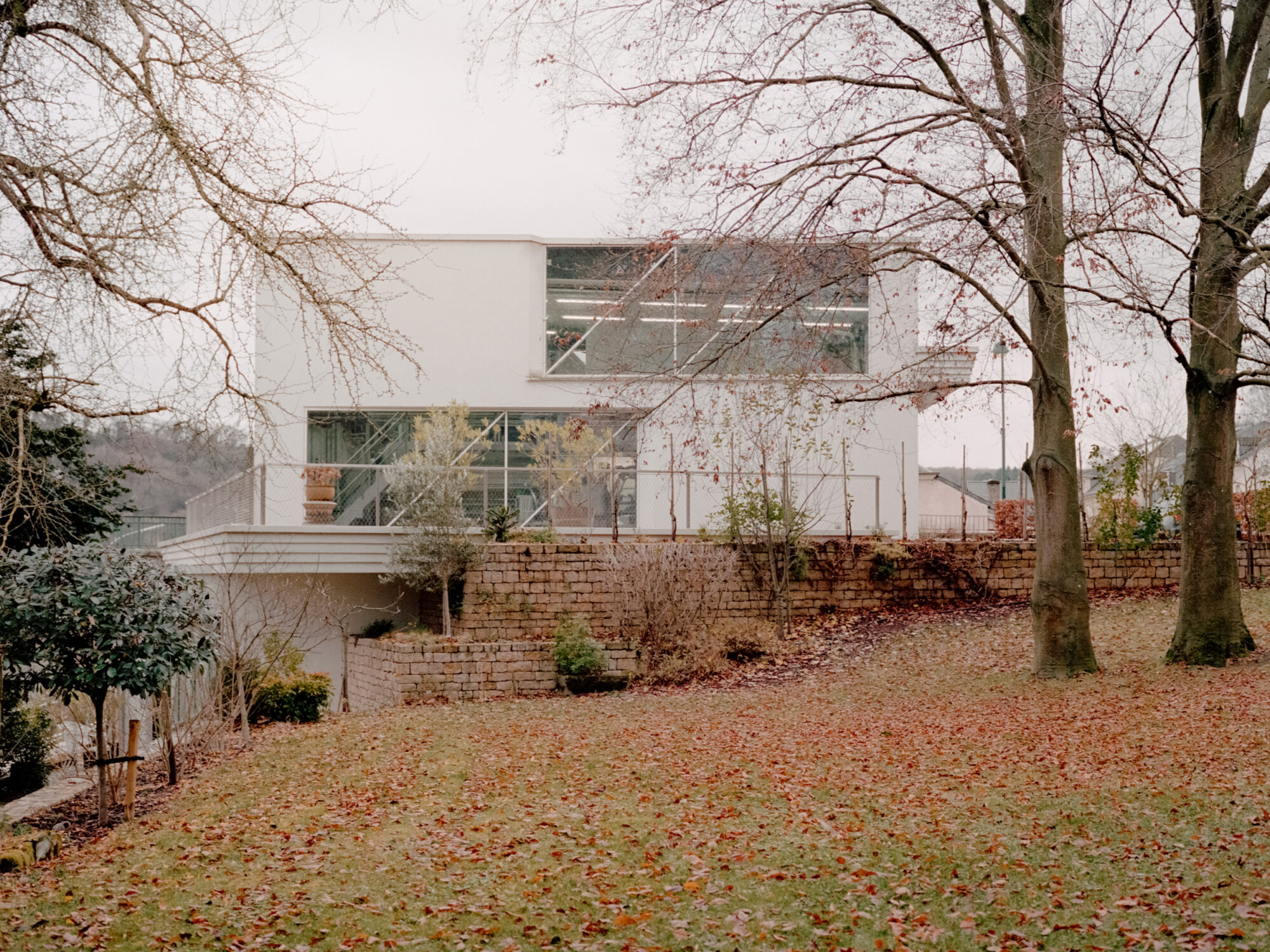 | | |
| --- | --- |
| Type | Winery |
| Location | Wormeldange, LU |
| Gross Floor Area | 1.200 m2 |
| Volume | 5.300 m3 |
| Project Period | 2011-2013 |
| Photography | Simone Bossi |
The winery Alice Hartmann plans to build production and visitors' facilities on their estate in Wormeldange. As a result of extensive international success crowned by awards like the "best of Riesling 2010" and several gold medals, the winery has decided to expand and modernize its facilities.
The estate lies in a very exposed location next to the bridge across the Mosel River, the border between Luxembourg and Germany. The new facilities are built next to the historic Mansion with its subterranean vaulted cellars, and the historic garden in between. The wine center is composed of three floors, one above ground plus two partially buried in the terrain. The top floor at the level of the main street houses the wine presses, the intermediate level hosts a visitor center and the vaulted exhibition space with its oak barrels. The lower floor hosts space for wine tanks, bottling process and storage.
The design concept intends to integrate the volume of the new wine center in the historic gardens by dividing it into several layers, following the slope of the ground. The geometry and colors are extremely reduced. The sharp edges of the slabs are broken into gradients, generating depth and subtle shadows.