Genista
| | |
| --- | --- |
| Type | office |
| Location | Fentange, LU |
| Gross floor area | 500 m² |
| Volume | 2.000 m³ |
| Budget | 1,5 million € |
| Project period | 2018 |
| Visual artist | bloomimages, Hamburg |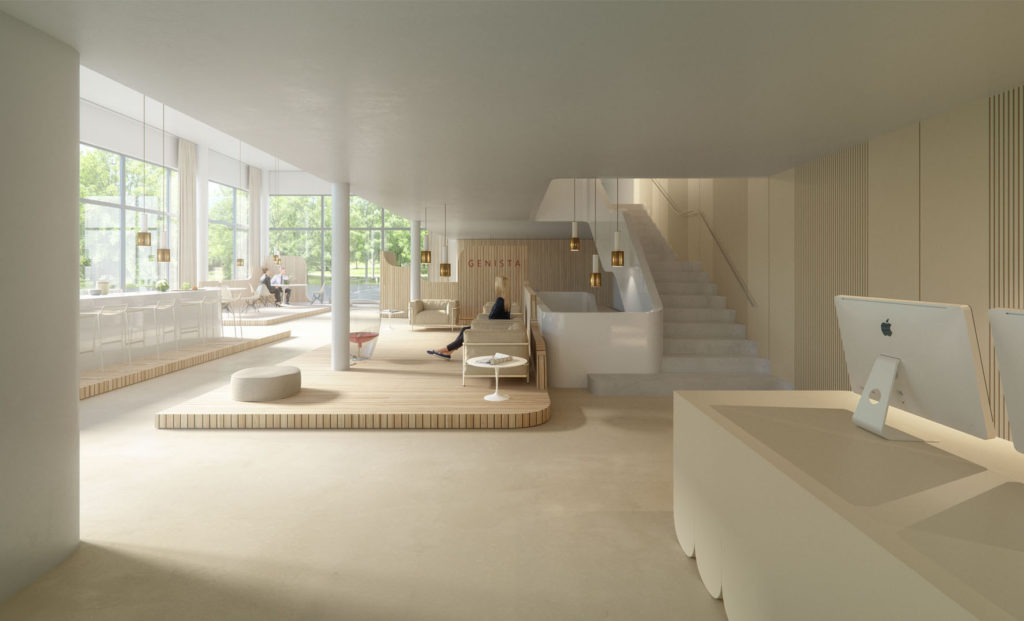 For this project we designed the headquarters of Genista. Genista is the new name of Sanichaufer and Electro Security. The new headquarters will unite the two staffs on a single site of 57 ares in Fentange.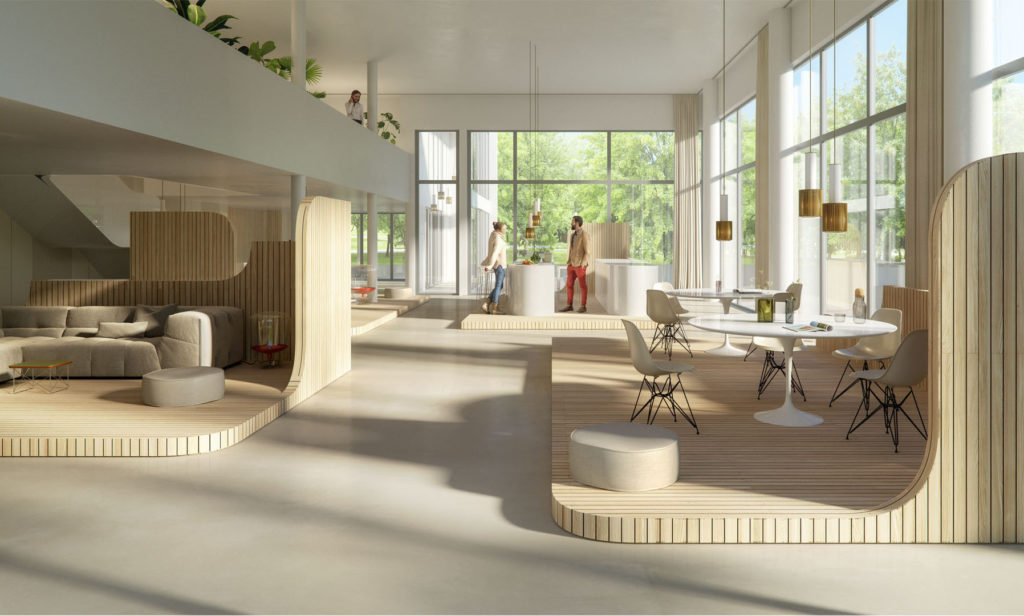 We were in charge of the design of the showroom with a surface of 500 m², the heart of the new site and also the new face of Genista. The showroom will showcase Genista's know-how in the field of home automation, audio-visual systems as well as sanitary and wellness.
For our design we have proposed a scenography in the form of a case-study on the theme of housing that presents the essential functions on modular movable platforms, as you would do on a theatre stage.