Maison de Lumière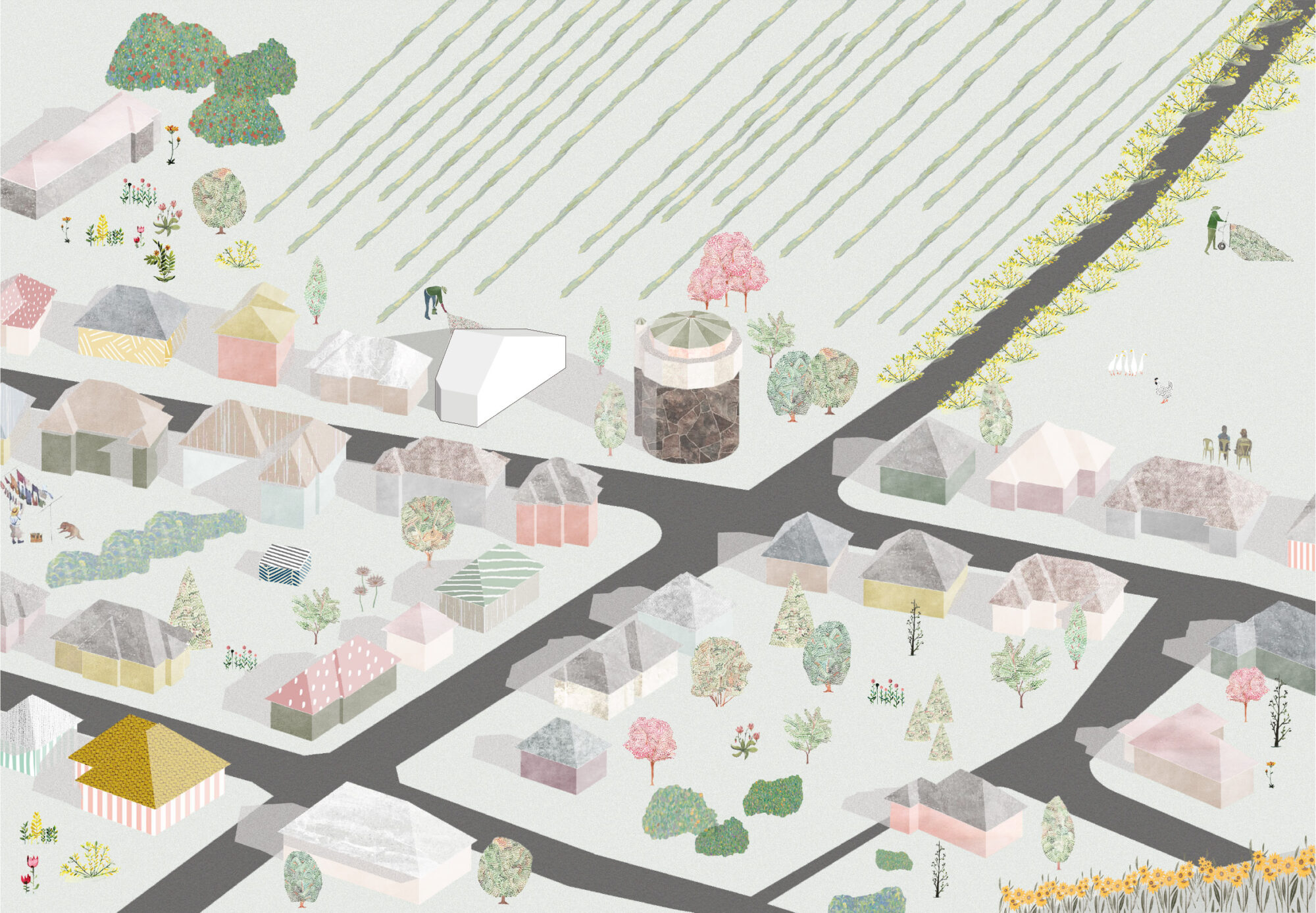 | | |
| --- | --- |
| Type | Residential |
| Location | Luxembourg, LU |
| Gross floor area | 1.000 m2 |
| Volume | 3.000 m³ |
| | |
| Project period | 2020-2021 |
| Visualizations | Gare, Secchi Smith |
Maison de lumière is located next to a well-known water tower in Luxembourg. The country is sprinkled with lots of water towers. Whilst they have a single function – collecting water – most of them have become landmarks in the city as they can be seen from far away.
Maison de lumière is the name given to the project which means light house. The building has the same relation with the water tower as the lighthouses have with the seas. The transparent facade towards the water tower illuminates the tower at night to distinguish it without disturbing the surroundings.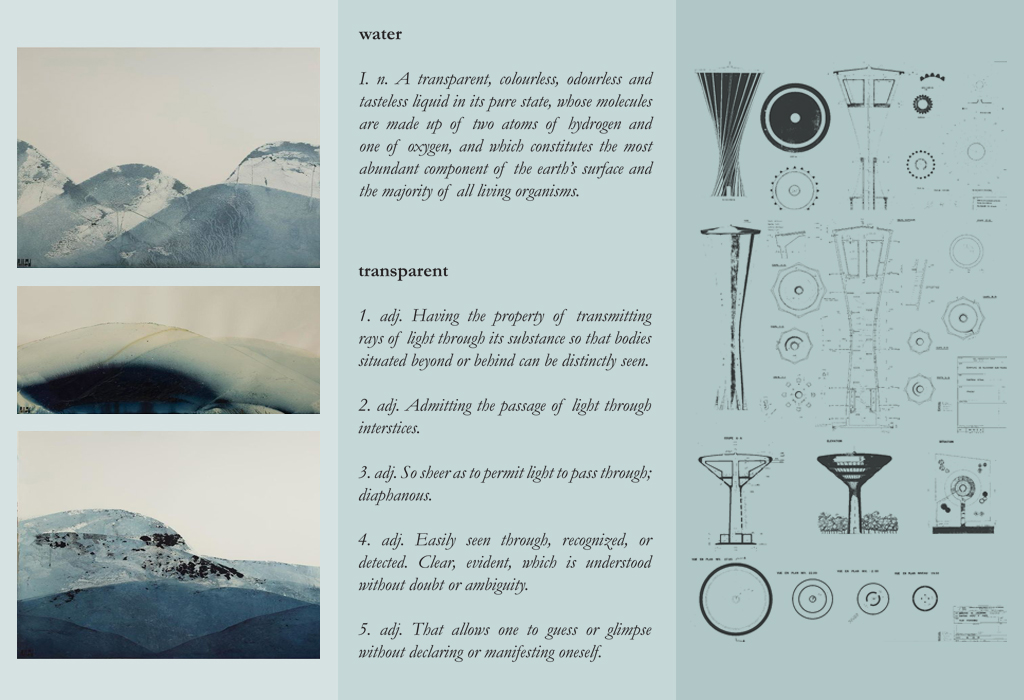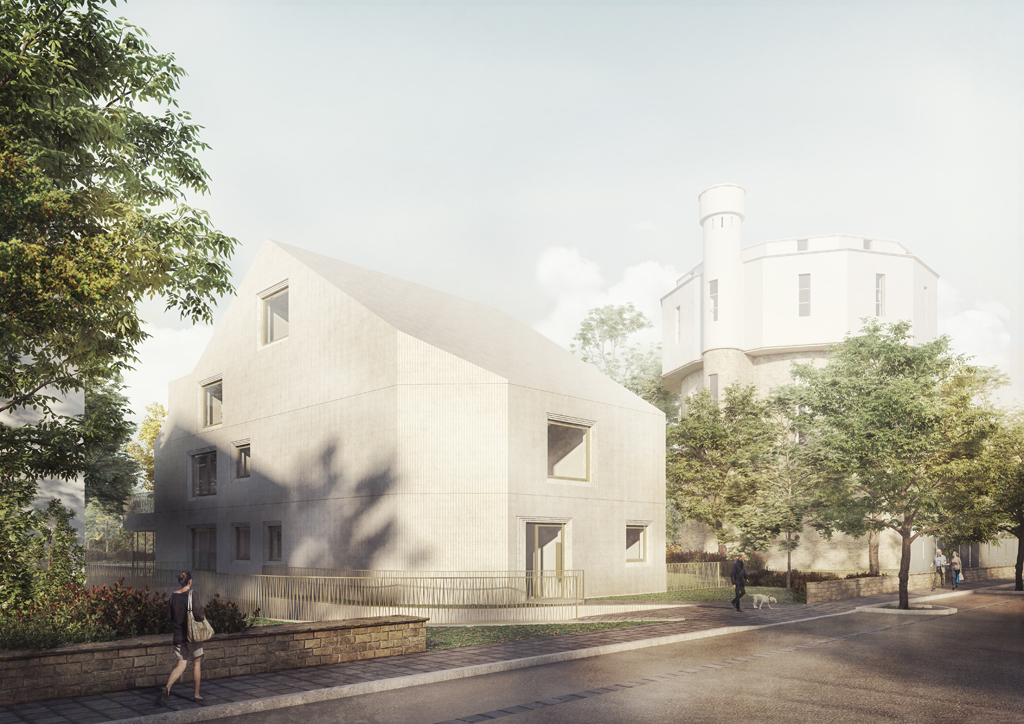 "We see the water tower as a landmark, and all the projects nearby must respond to this special relationship with place. Our architects directly related the water tower with the image of lighthouses which were well known to them from the Mediterranean. It was therefore clear that the key element of this project would be the approach of the project from the water tower."
The building unfolds unconditionally towards the water tower by its entirely glazed façade. Every kind of relationship between thre two, day or night, manifests itself through light: during the day the tower offers its shade to the house, and during the night the house offers its light, animated by the shadows of its inhabitants projected on the surface like a kind of smoke screen.
The Maison de Lumière consists of 3 units with special attention given to the spacious living areas behind this smoke screen. The spatial organization is then conceived as a kind of buffer zone to distinguish public and private space. While the living places are open and communicative, the private spaces are reinforced to offer the maximum feeling of intimacy and coziness.