route d'Esch
residential + commercial project with 35 apartments + 4 restaurants in Luxembourg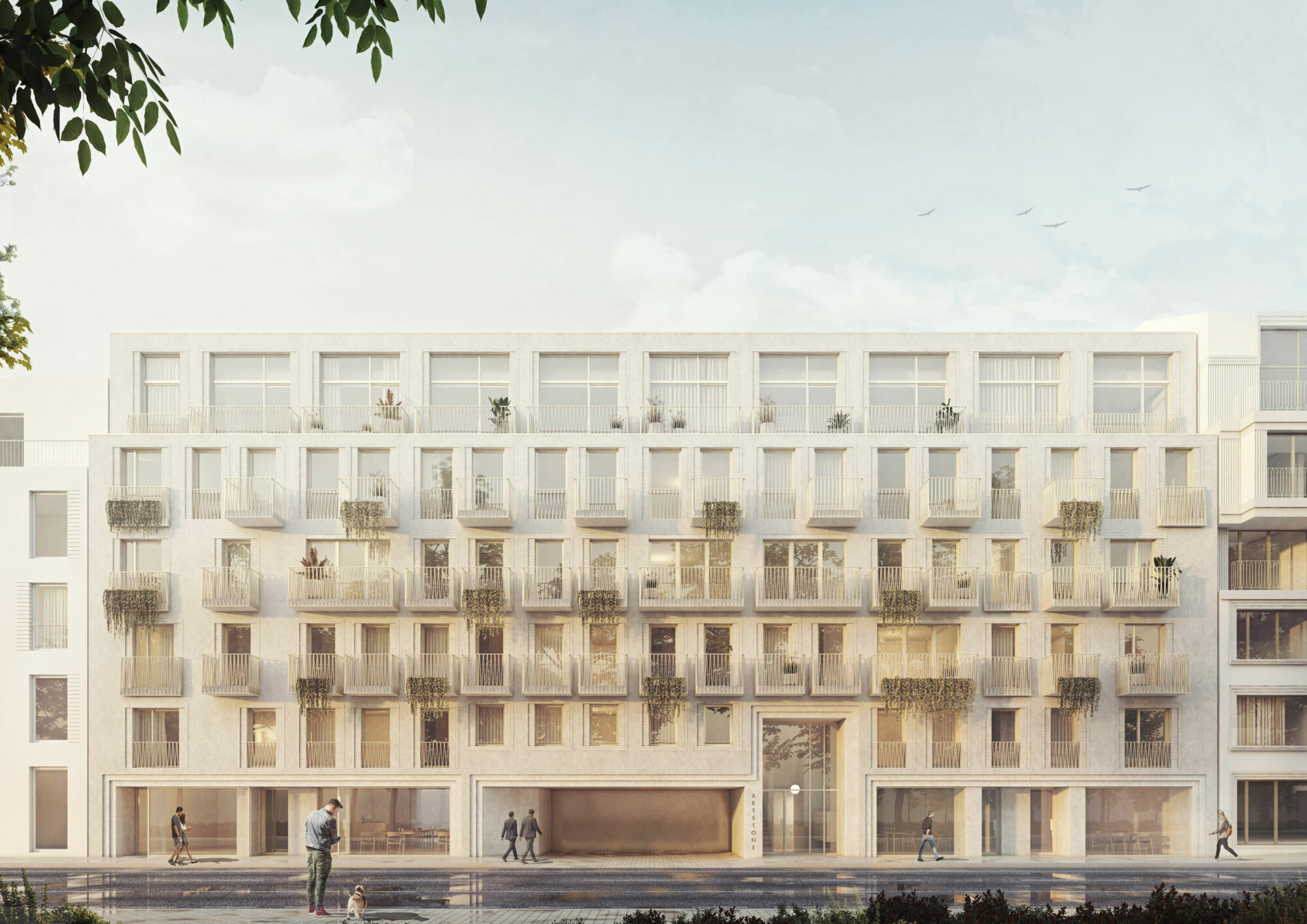 client: POL Hollerich S.A
gross floor area: 2.600 m2
volume: 11.530 m3
project period: 2020 – ongoing construction
visualization: GARE Architectural Visualization Studio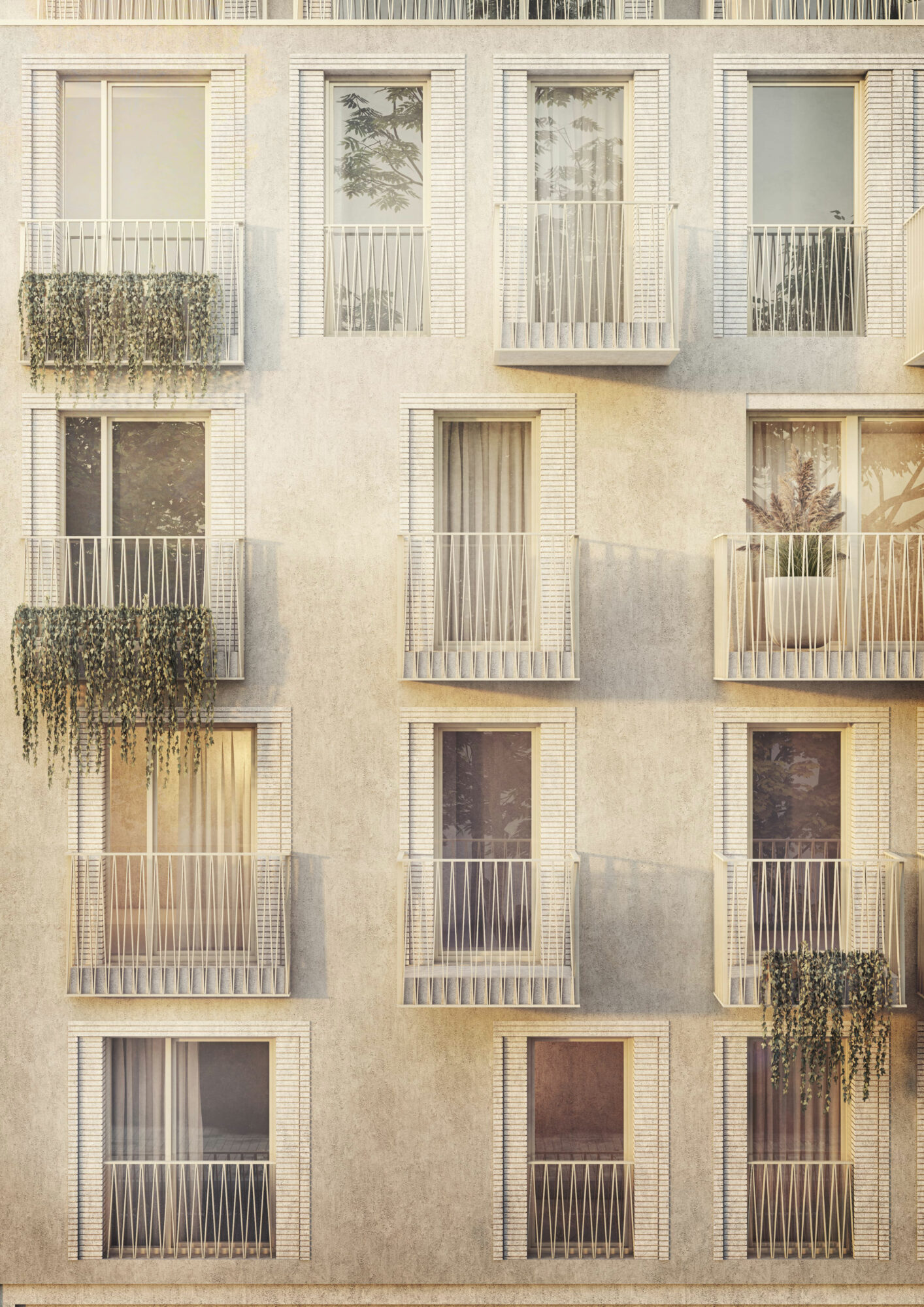 The project is located in Route d'Esch, one of the main thoroughfares of the city, connecting the southern part with the centre. One significant building in the city is located right next to the parcel of land: the Centre Commun de la Sécurité Sociale. The city of Luxembourg is loosing its scale and character after all the massive trace that new constructions are leaving. The small scale of the city's old buildings is being
replaced by large constructions with the consequent loss of urban identity.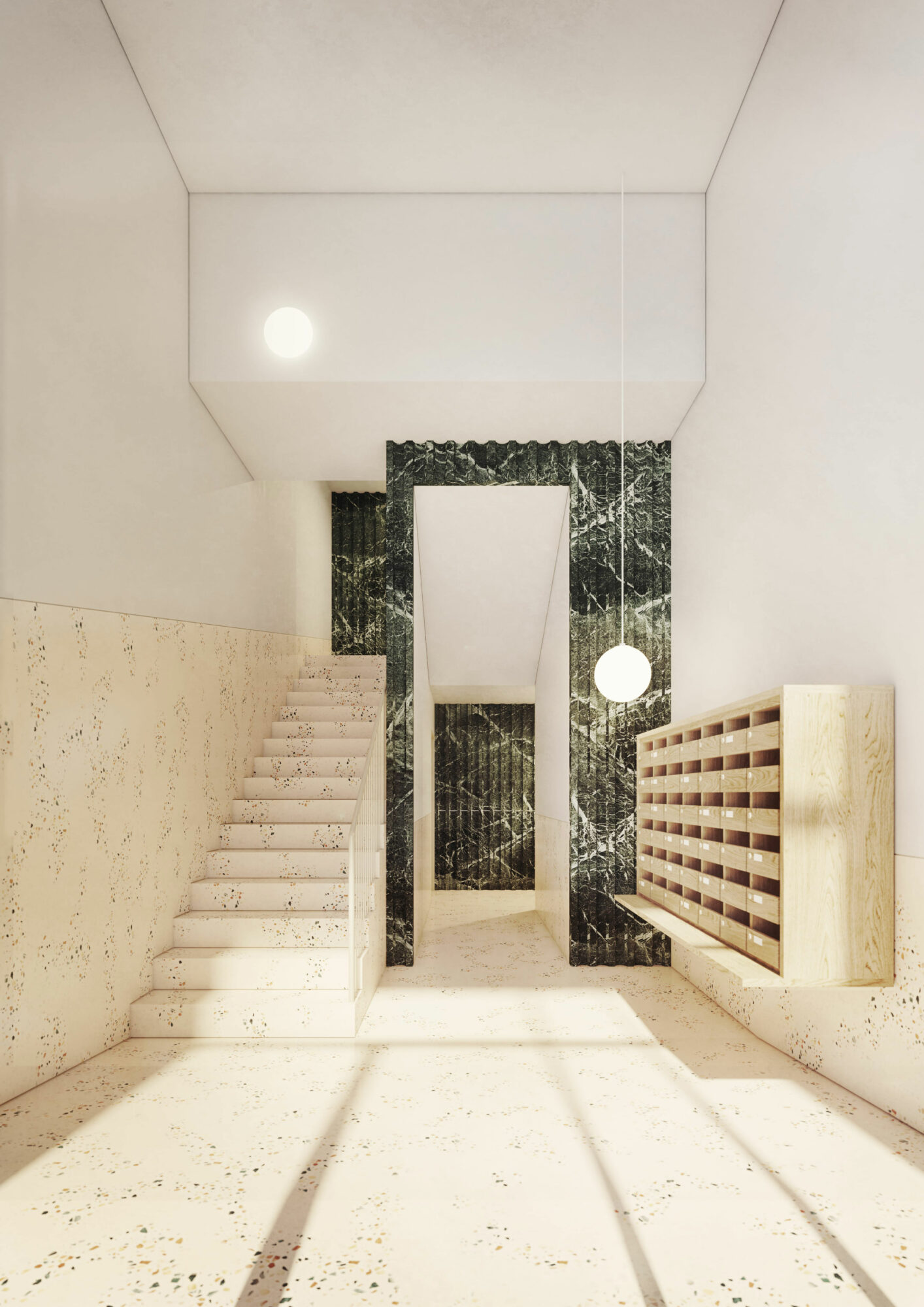 The concept of the project focuses on taking into account this issue by trying to preserve the scale and the history of the buildings to be replaced on the plot. The project aims to preserve the scale and history of the site, but without forgetting the need to increase the city's residential capacity in the face of its exponential growth. In this way the project increases the capacity of the existing buildings without losing their facade appearance.